Prologue | Table of Contents | Chapter 3
Earlier, while going up to Jerusalem, Jesus took His disciples aside and said to them, "Behold, we go up to Jerusalem. And the Son of Man shall be betrayed to the chief priests and to the scribes, and they shall condemn Him to death. And they shall deliver Him to the nations to mock and to scourge and to crucify. And the third day He shall rise again."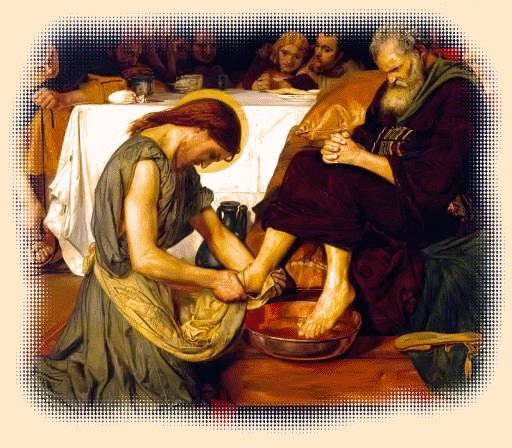 Immediately after this, in the very next verse, the mother of James and John came to Jesus with her two sons, worshipping Him. Jesus said to her with piercing insight, "What do you want?" She replied, "Grant that these my two sons may sit, the one on your right hand, and the other on the left, in your kingdom." (How often have we "worshiped Jesus" to get something in return?) They really didn't get it! Had they not heard a single word Jesus had said? Jesus answered; "You know not what you ask. Are you able to drink of the cup that I shall drink of, and to be baptized with the baptism that I am baptized with?" James and John replied, "We are able." Jesus said to them, "You shall indeed drink of my cup, and be baptized with the baptism that I am baptized with. But to sit on my right hand, and on my left, is not mine to give, but it shall be given to them for whom it is prepared of my Father."
There is a due order in God's Kingdom . . . first the cup and the baptism . . . then the crown. It is not a crown that is immediately before us as we devoutly worship Him, it is the cross. It is not coronation but the cup--the fellowship of Christ's sufferings. Those who go after promotion in His kingdom don't know what they're asking for. If they knew about the cup and the baptism they might not be so eager. God set suffering between the disciple and the throne. "It is through many afflictions that we must make our way into the Kingdom of God" (Acts 14:22). If we suffer with Him we shall reign with Him. Jesus used this event to teach a kind of authority that the world had never seen before and that men still struggle to see today.
Prologue | Table of Contents | Chapter 3
to top